Frequently asked questions about tantra massage
How far in advance do I have to reserve a tantric massage?
The best is if you make a reservation to book a tantric massage in our Prague tantra Spa a few days in advance.
We would recommend you reserve a massage when you are sure you can come on the day and time that you wish.
We take reservations for months ahead. If you decide, on the spot, that you want to visit us we cannot guarantee that our masseurs will be free. But please call us anyway and we will do our best to find an option for you.
It is always best for you if you take your time and relax before a massage. Stress and hurry are best avoided. But of course, we know that from time to time the day just does not work out the way you would like to plan it.
So if you decide simply to visit us on an impulse we will be very pleased to see you, if we can organise it. Time spent in a tantric massage is a time of honouring yourself, your pleasure and your growth. That is the reason why we will always be happy to see you. Book a massage.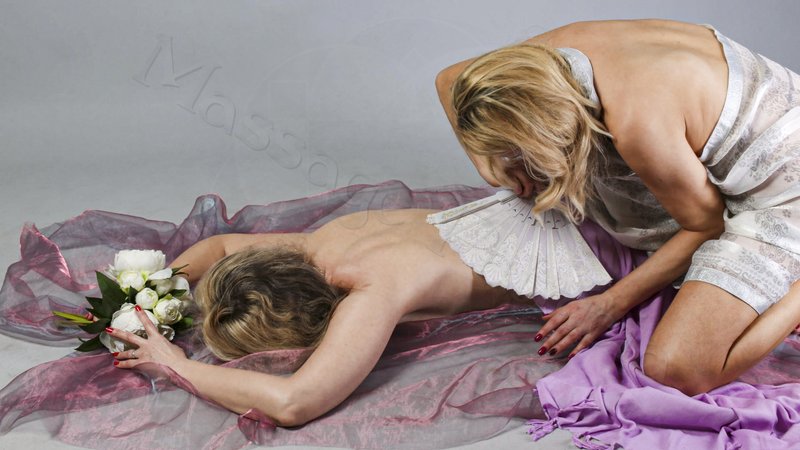 Do I need to bring something with me?
You don't need to bring anything, except your wish to have a tantric massage. We have all of the facilities you need in our studio: shower, towels, refreshments, massage clothing, oils and so on. There really is nothing you would need to worry about.
Is it possible to choose a tantric masseuse/masseur?
Not all masseuses/masseurs in our team(please see our photo gallery) may be available at your preferred date and time. Nevertheless, if you want to choose a particular masseuse/masseur you can do so through the order form under Calendar of Schedule of Masseurs or call us on our phone number.
Is the receiver during the tantric massage naked?
You are dressed in an Indian lunghi (which is a wrap round sarong) during the opening ritual. You will be slowly uncovered as the massage continues. Of course, we will respect your wish to leave your underwear on. Tantric massage is a sacret ritual for your mind and body and it is not performed to make you unhappy or stressed. But for the best effect and experience we recommend you are naked under your lunghi so that you can let energy risen from your first chakra flow more easily.
Is the masseuse/masseur naked?
Masseuses and masseurs work also only in lunghi which they put aside during the massage or leave it around their waist according to the phase of the massage.
Can I touch the masseuse/masseur during my massage?
Tanric massage has its rules. One of them is the fact that the masseuse/masseur is the giver, you are the receiver and these roles are not exchanged during the massage. The masseuse/masseur might allow you some light contact touch which is motivating and pleasant for her/him.
Erotic touching by you as well as touches of intimate areas as well as all the touches made without obvious consent are very disturbing to the flow of energy between you and the masseuse/masseur. This leads to an unsatisfactory outcome in the tantric massage. It ends up as a fight between the giver and receiver rather than as being a sacred ritual of joy. It strongly devalues the experience and the principle of tantric massage.
What do I need to know about anal massage? Schould I prepare for it somehow?
Anal massage is always done only with the clear prior agreement of the participant. We will explain to you everything you need to know about it. And if such a massage is not what you want do not be afraid to say so. You do not have to do anything special beforehand but of course it helps sometimes if you manage to empty your bowel before you arrive.
Prostate massage is performed softly only by using fingers and after a long period relaxing the pelvis and anal area. The masseuse uses soft gloves or finger covers and good quality lubricant. We never use artificial objects to insert anywhere in you.
Is it usual to ejaculate during massage?
Tantric massage celebrates everything which is natural and which charges your body. Therefore ejaculation during your lingam's massage is not understood as anything wrong. But the main goal of a tantric massage is not to make the man ejaculate because ejaculation means a complete discharge of male energy which could be transformed by you and used in other ways.
Can I experience multiple orgasm during my massage?
Yes, you can. If you know that you have the ability to have multiple orgasms, we recommend you reserve a massage that lasts least 2 hours.
What if I have an orgasm too early?
Even tatric bath ritual can be very excitingn and it can lead to orgasm. If that happens, you can still enjoy the rest of the massage. While the masseuse/masseur works on other parts of you, you might want to relax and allow the masseuse/masseur to return to your genitals later so that you can feel again the flow of the energy in your body, allowing it to rise without a quick orgasmic experience into a deep whole body orgasm.
Questions about couples massage
We can't decide whether to reserve a massage together in one room or separately in two rooms
During the massage together in one room, the masseurs work at the same speed and in the same way and they can work with your combined energy flow. This massage allows you to experience the massage as a connection of your hearts and rising energy. Your thoughts should be that you wish for a pleasant time for your partner while you too are receiving a caring massage as well. There is no space nor need for jealousy or other worries during a couples massage.
We are not sure whether to have massages by masseur and masseuse or by two masseuses
The advantage of being massaged as a couple is the mutually equal energy between givers and receivers. It depends only on your agreement as a couple and if the man is happy to accept that another man is touching his woman. The woman must think about her priorities and expectations for the massage.
From my experience, being massaged by man is more charging while being massaged by woman is more healing and supportive. If you still cannot make up your mind, please call us and we will try to advise you. There are more aspects to this theme than we can write here but you can have a look to four hand tantric massage as well as massages for couples. Also you can read about tantric breast massage and yoni massage before you book a massage for your woman.