Body to body massage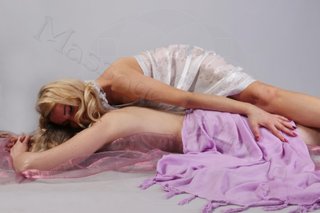 Indulge in the exquisite and intimate experience of our body-to-body massage, a unique fusion of shiatsu, nuru massage, reiki, and tantra techniques. Tailored for both men and women, this personalized artistic approach combines skilful touches with the rhythmic harmony of spiritual music, creating a profoundly beautiful and deeply connected massage.
Experience the artistry of our special tantric body-to-body massage, a personalized journey that seamlessly weaves together shiatsu and tantra techniques. Guided by skilful touches and set to the harmonious rhythm of music, this massage is a unique and deeply enriching encounter. Tailored for both men and women, this unique personal art incorporates shiatsu, nuru massage, and tantra techniques, accompanied by expert touches set to the rhythm of specially curated music.
"Sensory Intensity: Immerse in Profound Relaxation with our Physical Experience Massage"
Unlike our more spiritual offerings, the heightened intensity of this massage engages you fully in the sensations of your body, leaving little room for external distractions. The focus on physical experiences means you may find yourself less engaged with conscious breathwork, allowing you to sink into a state of profound relaxation. Indulge in the sheer pleasure of being in your body and let the soothing touch guide you to a deeply relaxed and rejuvenated state
What you can look forward to
Body-to-body massage is one of the most beautiful and sensual massages. Special personal art for men and women using shiatsu, nuru massage, and tantra techniques and touches to the rhythm of special music.
At Tantra Patricia Studio, our distinct approach to this massage form comes with its own set of guidelines. Paramount among them is the essential rule: "If you are receiving a massage, remain in the role of the receiver."Indulge in the allure of our body-to-body massage, an experience that epitomizes beauty and sensuality.
What will body-to-body massage bring to you?
You will completely lose yourself during this massage.
You will forget all your troubles and hardships.
Deep Relaxation and Personal Renewal
Embark on a Transformative Journey
Experience the epitome of relaxation with our body-to-body massage, an intensely immersive journey that keeps you grounded in the present moment.
Unlock Shakti's Dance: Experience her Art with Respect and Safety. Immerse in one of our Premier Floor Massages on a Futon Mattress for a Renewed You.