Zdeněk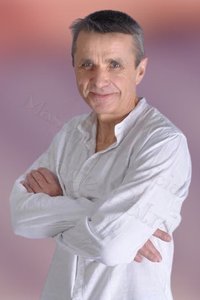 Zdeněk is an empathetic tantric masseur, in whose hands you will appreciate a loving touch and attention devoted solely to the client during the entire duration of the massage. Enjoy his experience and sensitivity.
Specialization
Tantric massage for women and couples
Angel massage
Kashmir massage
Body to body massage for women
Patricia about Zdeněk:
In the presence of Zdeněk you will always feel great. He is not only a sensitive and responsive masseur, but also a great friend with whom you can communicate easily before and during the massage. With his massage, you will feel safe and feel the flow of energy and the feeling of happiness and relaxation after the massage. I recommend him to all women who want to feel safe and cared for.
He says about himself:
Tantra is the way I exist. I learn to be a peaceful warrior, to do what I believe and to protect my closest, while learning to give love and peace. I very much enjoy developing energy in embracing both of these principles. Tantric massage is an opportunity for me to give and invigorate these energies.
In 2014, I made a pilgrimage to the endless plains of Mongolia, which inspired my personal development. I have drawn the masculine energy of the Mongol warriors and, at the same time, the independent female power of love and protection. I see tantric massage as a ceremony that uses healing touches as well as relaxing the body to treat the soul in the form of experience and awareness of the obstacles on the way to harmony.
Passed courses and certificates
2015-2018 Assistance on Tantralife courses
2013 Kashmir Tantric Massage Tantralife
2012 Professional tantric massage training Tantralife
2012/2013 2011 Tantric training Sacred body-passionate spirit John Hawken, Tantra Skydancing John Hawken
2010 Šamanská cesta John Hawken
Spoken language