Patricia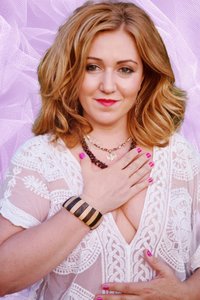 PATRICIA - MA HATHOR PREMAL
Master of Massage. Expert of tantra and tantra teacher. Studio owner.
Are you looking for a joyful, recharging, and healing massage? Patricia conveys a mysterious tantric message through her hands. There is energy, ecstasy, tenderness and love in her touch, the essence of a lifetime's tantric journey and the experience from a lifetime of massage practice.
Specialization
All kinds of tantric massage
Healing tantric massage
Lingam peak-valley massage.
Patricia is not usually listed in our calendar. You can schedule in advance your massage with her via telephone or email.
Specialization
Partnership massage by one masseuse
All kinds of tantric massage
Healing tantric massage
Prostate healing.
Lingam peak-valley massage.
Temple of Isis 5 hour massage.
She says of herself
Tantra is my life path, my mission, profession, and hobby. It is a way of finding joy and energy in life. I enjoy the interplay of polarities and the energy that flows to me when giving a massage. Tantra is a word with a sacred energy that I bring to each of my massages. I see Tantric massage as a meeting on the level of the Goddess and God, and feel with my hands the joys and pains stored in each client's body.
I can lovingly dissolve blocks that weigh you down and limit you. In addition, it is my intention that the recipient takes away from each massage a sense of freshness, joy, rejuvenation and optimism for the days ahead, in addition to a deeply relaxing and spiritual experience. I give you a sacred healing touch.
Certificates
2012-2016 Soulmate, Tantra school by Sarita, 500hrs trainee
Tantric training Sacred body, passionate spirit - John Hawken – 2009/2010
Deeper Tissue Therapy. ATOK Ústí n. Labem - Cahal Flynn – 2008
Professional training of tantric massage - Tantraworld, Denisa and Richard – 2005/2006
Reflex therapy school - Patakys – 2005
Dorn method, Breuss massage - Prouzová/Púry – 2005
Maseur for sport and recondition massage
Massage school Refit – 2004
Self developement courses
Soulmate, 4 years trainee by Sarita (2012- now)
Dark Eros, John Hawken 2012
Advanced Tantra Trainee, John Hawken, Skydancing Tantra 2011/2012
Trauma constalation, Radim Ress 2011
Mohendjodaro, Lažánky 2009
Working with sexuality, John Hawken 2008
Thai massage, Chakra massage, Thajsko 2008
Family constelations
Spoken languages
Česky
Deutsch
English
Français