Jiří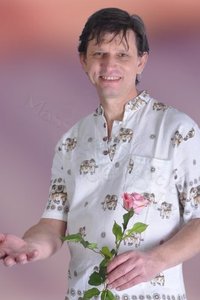 Thanks to the knowledge of yoga, tantra and tai-chi Jiri is an accomplished masseur. With 10 years worth of experience he will make your massage a perfect combination of healing and worshipping of the body and soul. His massage will be unforgettable for both women and men.
Tantra massage for men and women
Tantric massage for couples
Casmere massage
Thai massage
Artmassage for men
Tao massage
Massage is perceived as a great opportunity for relaxation and and as a means of healing or worshiping body and soul. He uses the knowledge of the tantra, yoga and tai-chi. Jiří is a masseur with a beautiful heart and gentle hands, who radiates warmth and long-lasting practice.
Specialization
Jíří about himself
I perceive the massage as a way to worship body and soul. Massage helps to stop for a minute, to saturate the body with touch, to realize oneself and the essence of your perception and feeling. Massage is a way of experiencing pleasure with respect for borders and creating a safe space.

Massage is a beautiful tool to increase your health and enjoyment in your life.
Certification
2016 Tao massage, Tantralife
2014 Cashmere massage, Tantralife
2010 Bali masssage, Dexter Academy
2008 Tantra massage course, Manguri and Henrieta
2007 Profesional tantra massage training, Tantraworld, Denisa and Richard
2003 Thai-Yoga Bodywork, Vedic Conservatory
2002- 2004 Sport and reconditiong massage course, Massage school Refit
Language
Czech
English (basic)
Russian (basic)