Exclusive tantric massage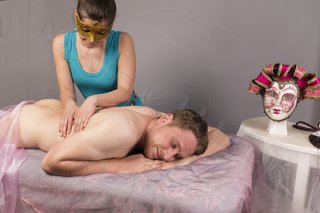 Tantric massages of 2.5 to 4 hours are designed specifically for men who want to experience the fullest extant of what can be experienced in a tantric massage. In addition to ritual, oil massage, and genital massage, it also includes anal and prostate massages, enabling participants to ride the waves of energy and experience their peaks and valleys.
With this massage there is greater attention to the man's more intimate parts of his body and we work with the energy in this area.
Experience your inner energy in waves while receiving an exclusive tantric massage.
The advanced exclusive tantric Shiva massage is designed specifically for men - Shiva. Unlike a traditional tantric massage for men, this has much more time spent massaging the intimate areas, cultivating and distributing this awakened sexual energy throughout the body.
What you can look forward to
Exclusive massages are offered in length variations between 2.5 and 4 hours.
During this time, every part of your body will be massaged. With more time, you will experience more exciting moments and sexual self-discovery.
The advanced massage sequence is a highly developed art of touch in full attention, where you are constantly riding the waves of pleasure
This massage also includes, at your request, anal massage, prostate massage, and the "fourth dimension" massage, where you will be massaged on your face, mouth, nose, and ears.
In addition to releasing tension in these areas, these techniques also lead to discovering deeper layers of intimacy.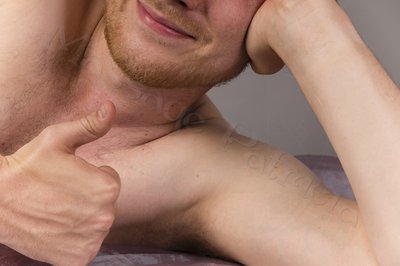 What the massage will bring you
Detachment from the ordinary world
You'll learn to delay or skip climax altogether, plus it will provide you with extra pleasure
With regular visits, you will learn to work with your breath and control your energy in the pelvis, including delayed orgasm
You will learn to experience an internal orgasm.
Your partners will also see the benefits from this massage, as regular massages can lead to greater sexual performance
Our recommendation
A maximum tantric experience may come immediately during the first visit, but it is better not to expect too much. It may take time to focus completely on receiving and discovering yourself through pleasure. When truly interested in Tantra, clients regularly book longer massages at our Tantra Patricia studio in Prague. We can recommend you try these massages as well:
- Tantric bath is included in the extended version of this Shiva de Luxe massage.
- Move on. Take advantage of our pre-paid Tantra therapeutic massage packages.n
A tantric bath is included in the extended version of this massage called Shiva Deluxe.

It is possible to reserve this extra service with any variation of a Shiva massage if you wish.
Please mention this in the note in your order form if you would like the Tantric Bath experience.