Jantsha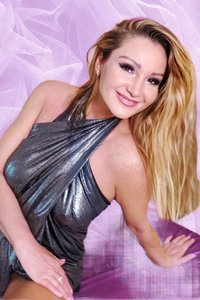 Jantsha is an optimistic masseuse who exudes positive energy. She pours this energy into your veins through her touches by her special tantric massage approach.
Smiling, joyful and sensual.
Specialization
Tantic massage (2-4 hours)
Tantric bath
Four-hand massage
Body to body
BDSM massage
Patricia says about Jantsha
Yantscha is a sensual and sensitive native Czech woman, who at first glance reflects her positive emotions. During her massage you will appreciate the joy of touching and massage.
Yantscha gives you the ultimate tantric massage experience. Her favorite massage is body to body. Yantscha speaks only Czech, but you can make an appointement through Patricia.
Jantsha says about herself
The biggest reward for me is when the client leaves after my massage happy and relaxed. I give a special sparkling charge to massage, which I put in my touches. I like to massage every part of a man's body and I love baths and precise body massage points.
Certificates
2015 Tantra Massage Workshop in Tantra
2019- 2020 Tantra masssage school Tantralife by Patricia
2014 Maseur for sport and reconditioning massage - Massage school Refit
2014 Bali massage